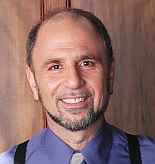 We provide individual and business clients with a one stop shop for quality financial services and access to various investment products. We work with our clients to develop a customized financial plan, help with the implementation of the recommendations, continually monitoring their financial situation to Create, Cumulate and Conserve their wealth in accordance with their long-term goals and objectives, as defined at the initial consultation.
Market volatility makes most investors nervous, but a big downturn can be especially disturbing to those who are approaching retirement or newly retired. This article presents three fundamental concepts that may help investors keep market movements in perspective and maintain their focus on long-term goals.

This article provides an overview of upcoming changes that could affect workplace retirement plan participants and IRA owners due to legislation passed by Congress at the end of 2022.

This article discusses provisions in the SECURE 2.0 Act of 2022 that may be of particular interest to small business owners.

An ethical will, also called a legacy letter, can tell a personal story and communicate beliefs and life lessons to family, friends, or community.
How much Disability Income Insurance do you need?

Knowing your likely life expectancy is an important factor in making long-term financial plans.

Use this calculator to determine whether you qualify for the different types of IRAs.

Estimate the potential cost of waiting to purchase a long-term care insurance policy.