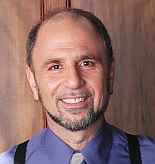 We provide individual and business clients with a one stop shop for quality financial services and access to various investment products. We work with our clients to develop a customized financial plan, help with the implementation of the recommendations, continually monitoring their financial situation to Create, Cumulate and Conserve their wealth in accordance with their long-term goals and objectives, as defined at the initial consultation.
Estimate of the maximum amount of financing you can expect to get when you begin house hunting.

Compare the potential future value of tax-deferred investments to that of taxable investments.

How much do you need to save each year to meet your long-term financial goals?

A balance sheet summarizes your assets and liabilities and reveals your net worth.