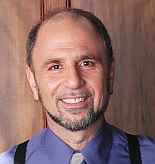 We provide individual and business clients with a one stop shop for quality financial services and access to various investment products. We work with our clients to develop a customized financial plan, help with the implementation of the recommendations, continually monitoring their financial situation to Create, Cumulate and Conserve their wealth in accordance with their long-term goals and objectives, as defined at the initial consultation.
Wills and trusts can each help in the distribution of assets at death. This article points out important differences between the two.

A look at the economic conditions that triggered the 2020 bear market and why investors may benefit from having a longer-term perspective.

Find out how understanding sequence-of-returns risk could help you develop a three-prong distribution strategy for retirement.

This article outlines the basic provisions of income-driven repayment plans that can help reduce the burden of federal student loans.