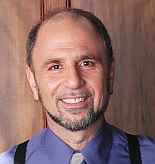 We provide individual and business clients with a one stop shop for quality financial services and access to various investment products. We work with our clients to develop a customized financial plan, help with the implementation of the recommendations, continually monitoring their financial situation to Create, Cumulate and Conserve their wealth in accordance with their long-term goals and objectives, as defined at the initial consultation.
This article looks at the strategy behind the Fed's monetary policy shift and the potential consequences for consumers, investors, and the economy.

This article looks at high debt levels among older Americans and why it's important to analyze and address debt before retirement.

It's important for investors to understand the funds in their portfolios. This article provides an overview of different types of funds.

This article explores how soaring housing costs, rising rates, and declining affordability could impact borrowers and the housing market.