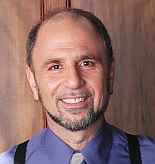 We provide individual and business clients with a one stop shop for quality financial services and access to various investment products. We work with our clients to develop a customized financial plan, help with the implementation of the recommendations, continually monitoring their financial situation to Create, Cumulate and Conserve their wealth in accordance with their long-term goals and objectives, as defined at the initial consultation.
This article discusses various high-frequency indicators economists use to monitor the pandemic's impact and the economic recovery's progress.

As a consumer, have you noticed shortages? Here are some of the reasons behind supply-chain problems and how they might impact the economy.

Have you heard of the No Surprises Act? Taking effect in 2022, it helps protect consumers from large, unexpected medical bills. Learn more.

When deciding whether to gift assets now or transfer them to heirs at death, you need to understand step-up in basis and tax consequences.